Thursday, September 12 2013 @ 12:19 PM EDT
Contributed by: Don Winner
Views: 900
By Tammy Wenhame of Viva Tropical for Panama Guide - I recently posted an interview with Josh Linnes about the 400 acre,
private island in Boca Chica Panama
that he's developing with Park Wilson of Emerging Terrains.
Read this interview with Park Wilson and learn how they are developing the island: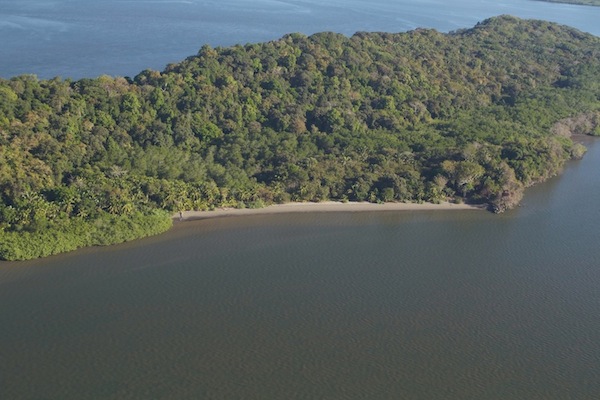 Boca Chica Island. A project by Josh Linnes and Park Wilson
What are your plans for the island? We envision around 15 to 20 owners at the end of the day. Those owners will own between 5 and 50 acres, with the average being around 15 acres.
We are also building the world's first crowd-funded park (Monte Vida). This is our attempt at learning if we can find the balance between conservation and profit. We're happy to have the park grow as large as the market will bear. We're expecting around 50 acres.
How did you come up with those plans? One of the things that drew us to this particular island was the fact that we could control the whole thing. There are several islands in Boca Chica but very few that were large enough and didn't already have multiple owners. There is even a project out there that claims to be an island, but at low tide is actually connected to another island with dozens of owners.
Island ownership is about exclusivity. I'm not sure what's so exclusive about sharing boundary lines with dozens of different people. Some farmers. Some expats. Some crazy old guys who tried to escape civilization.
So with Boca Chica Island, controlling the whole thing was important. And we actually underestimated just how important that exclusivity is.
We learned this when we tried to replicate our Playa Burica style community on the island. We thought a small development of around 30 lots would have been a nice anchor for the island and provided a base of infrastructure and community for the other 350 acres.
We were wrong. The guy or gal who wants their own private preserve on the island, doesn't want many others around him. They want privacy.
So we've changed our plans accordingly.
We'll be offering around 15 parcels that will range from 5 to 50 acres.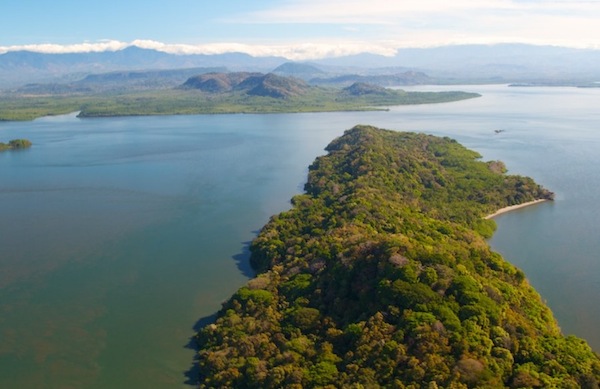 Boca Chica Island.
What's happening on the island now? Well, we're land sellers. Our job is to sell land then help the buyer get going on building their dream, whether that be a vacation villa or a boutique lodge.
The first owner already built a really beautiful villa on 12 acres. That's the Mango Bay Villa.
The next owner is an investor who is building a home on the beach. His idea is to offer a price point for someone who wants to get started in Panama. He's building a 2 bedroom home with a pool that he's offered for $150,000 pre-construction.
The home is small and could serve as a great way to get your toe in the water while building something larger on an adjoining parcel. I also see it as an excellent investment option for someone who wants to buy it for some personal use (there aren't exactly very many $150k homes around today, much less with a pool), as well as rent it to other folks who are planning to build in the area or even on the island. Not to mention the thing has a beautiful, tropical-modern design.
He plans on completing the home by the end of the year.
Then we are in the process of building another dock on the southeastern side of the island. That's no easy feat given the 18' tide change we experience in Panama. The dock should also be completed by the end of the year.
Finally, on the northern point, an investor is building a few bungalows, a pool, and an open-air restaurant area that will serve as a base for himself and other fishermen on the island. He also has some beautiful tropical-modern blueprints.
Tell me more about the Park Monte Vida is the convergence of several concepts. First, we would love for the island (which is loaded with primary rainforest) to remain as pristine as possible. On the other hand, we prefer a place that can be enjoyed. So the first pillar is conservation.
The second piece of the puzzle was a concept that seems to be gaining traction called "social entrepreneurship." It's the idea of a company pursuing innovative solutions to social problems (e.g. deforestation) while finding the balance between a positive return to society with profit. Companies like Patagonia or Nika Water have influenced us in this direction.
Finally, we've looked at crowd-funding (i.e. kickstarter.com) as a source of funding for some of our other projects, so the idea of crowd-funding a Park seems like a great way to empower others to help in a worthy cause.
We envision Monte Vida as being a place where folks can come and experience an ancient rainforest with trails, suspension bridges, and lookout towers. It will be conserved by those who want to help it stay that way.
Some people are intimidated by islands. What do you tell people when they ask about building? We make it simple for our clients to build. From coordinating barge trips, to the use of our project-owned boats, to consulting with their architects, we help with the process. You don't even have to own a boat to build on the island.
We see it as our job to help our customers pursue their dream. We have over 15 years of experience in the region and I have lived in Chiriqui for the last 6. So we use our experience to help others save money and time. And of course we always provide free consultations to make sure every project gets started the right way.
It's not easy to jump into a new country, buy a piece of property, and start construction. Especially for our customers who are usually quite successful and busy. So our role is to help them streamline that process and get where they want to go.